About Q Wellness & Family Chiropractic
---
Impacting our community by empowering families with the knowledge of healthy lifestyle choices.
---
Our Mission is to improve the quality of life for the community by helping people regain their health with all things natural. Our goal is to empower people to make health choices based on truth, and not knowledge acquired from popular media with financial interests and/or biases.
Our Core Values are the foundation in which we have built our business and are what continue to guide us as we grow personally and professionally. In fact, GROWTH is our foundational core value. It is the value that guides the rest of our values: Integrity, Love through Service, Excellence, Sustainability, Consciousness, and Gratitude. We place great importance on continuing education for the betterment of our own lives, and the lives of others. We believe that Life is a giant classroom with lessons that could be found every day if we choose to take the time to slow down and reflect inward, instead of reacting.
---
Meet Our Team
---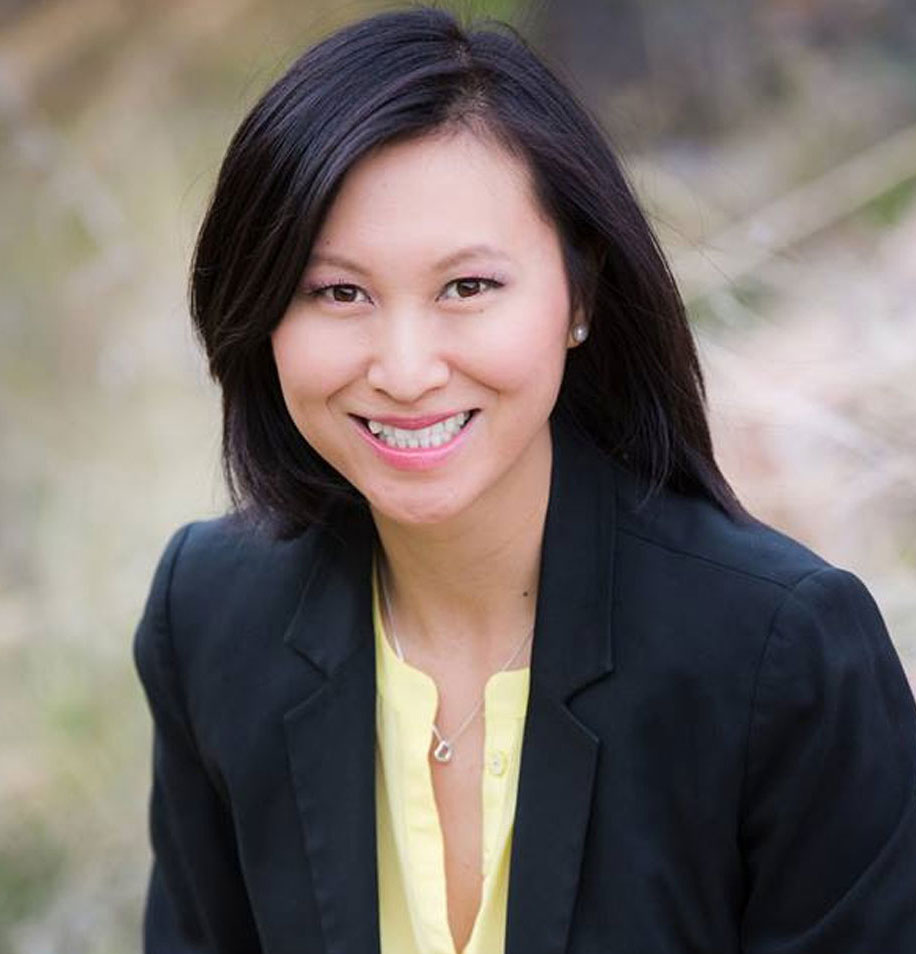 ---
Dr. Julie Quan
OWNER & GONSTEAD CHIROPRACTOR
---
Dr. Quan practices the Gonstead System of Chiropractic which is a specific hands-on technique that carefully analyzes which nerve may be the cause of the health issue. It is a unique technique that requires additional certification after one completes Chiropractic School and is a more skillful approach to Chiropractic. She specializes in caring for expecting mothers, babies, children, and teenagers. Learn more...
---
---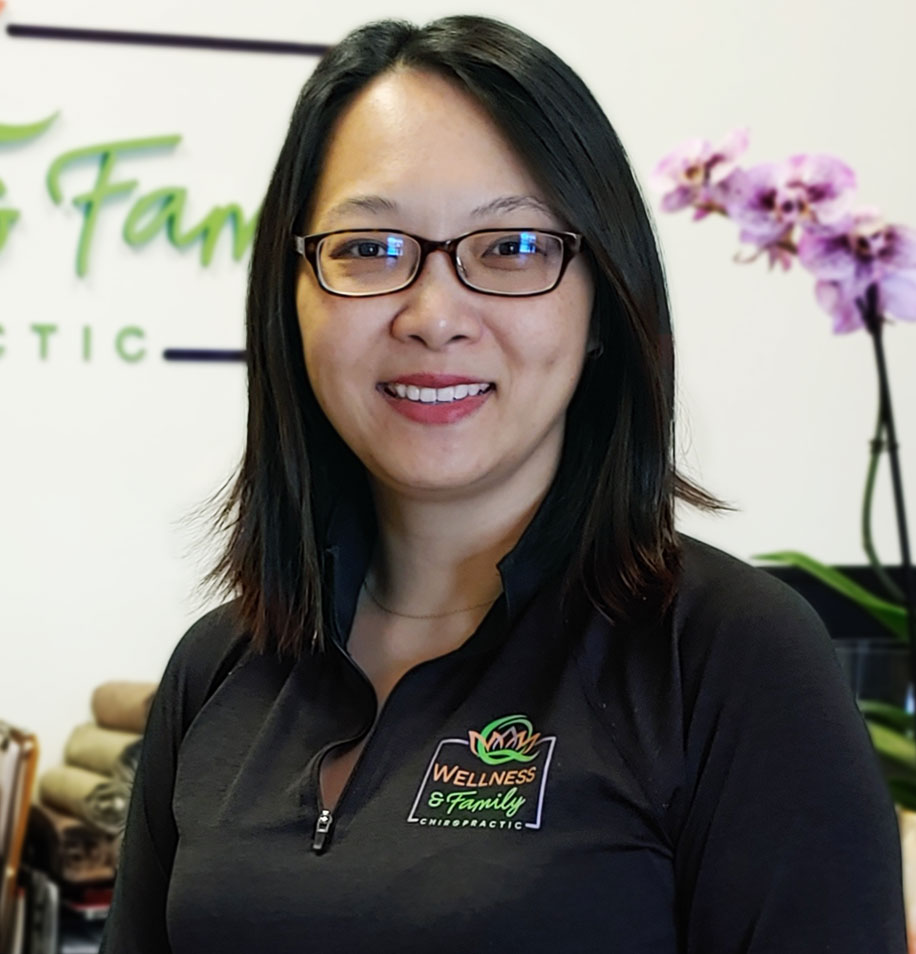 ---
---
Rachel Wilson
OFFICE MANAGER & CHIROPRACTIC ASSISTANT
---
Rachel is a Malaysian born, Chinese who grew up in a beautiful small town named Batu Pahat. With her love of communication, Rachel converses in many languages from Mandarin, English, Malay, Cantonese and some native dialects too. She is happily married to a fun-loving husband, Markus and has two beautiful children Thomas and Hannah. Learn more...
---
---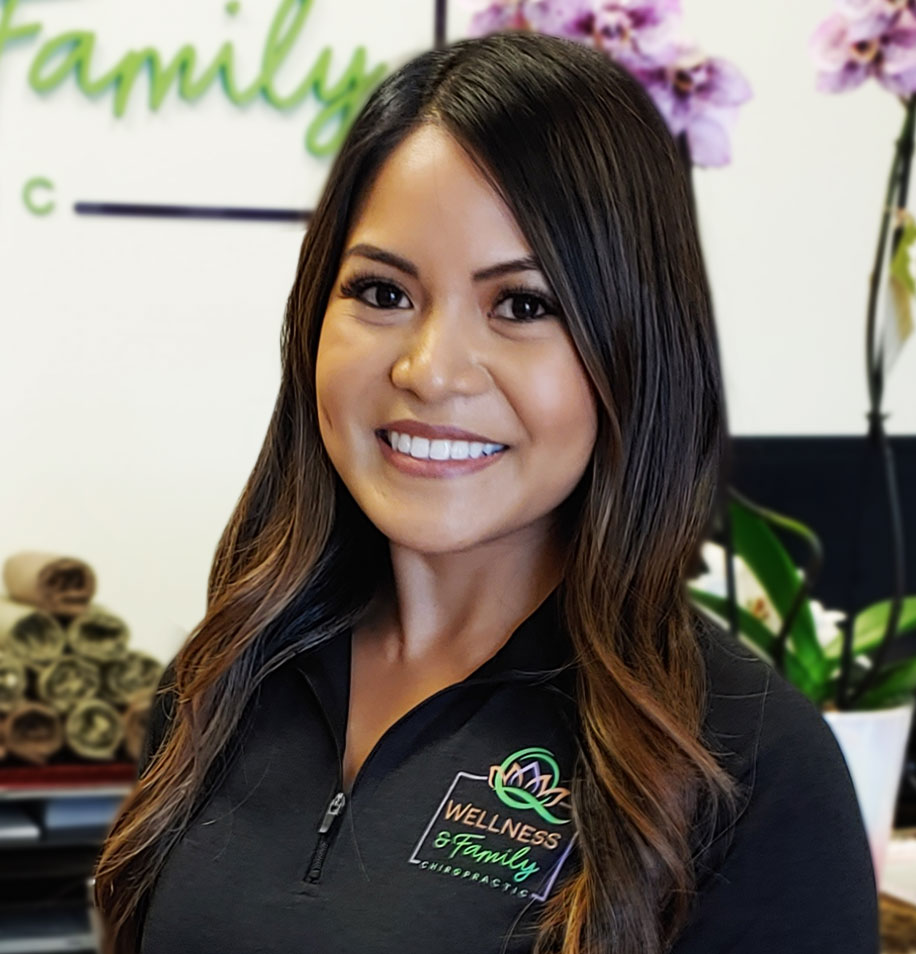 ---
---
Rachel Mae Garcia
FRONT OFFICE ADMIN & CHIROPRACTIC ASSISTANT
---
Rachel Mae was born and raised in Hawaii, on the island of Maui. After graduating from high school, she moved to Las Vegas to attend the University of Las Vegas, Nevada. Rachel Mae was a student intern at the office during her last semester at UNLV. She graduated with her Bachelors of Science degree in Kinesiological Sciences, in December of 2017. Learn more...
---
---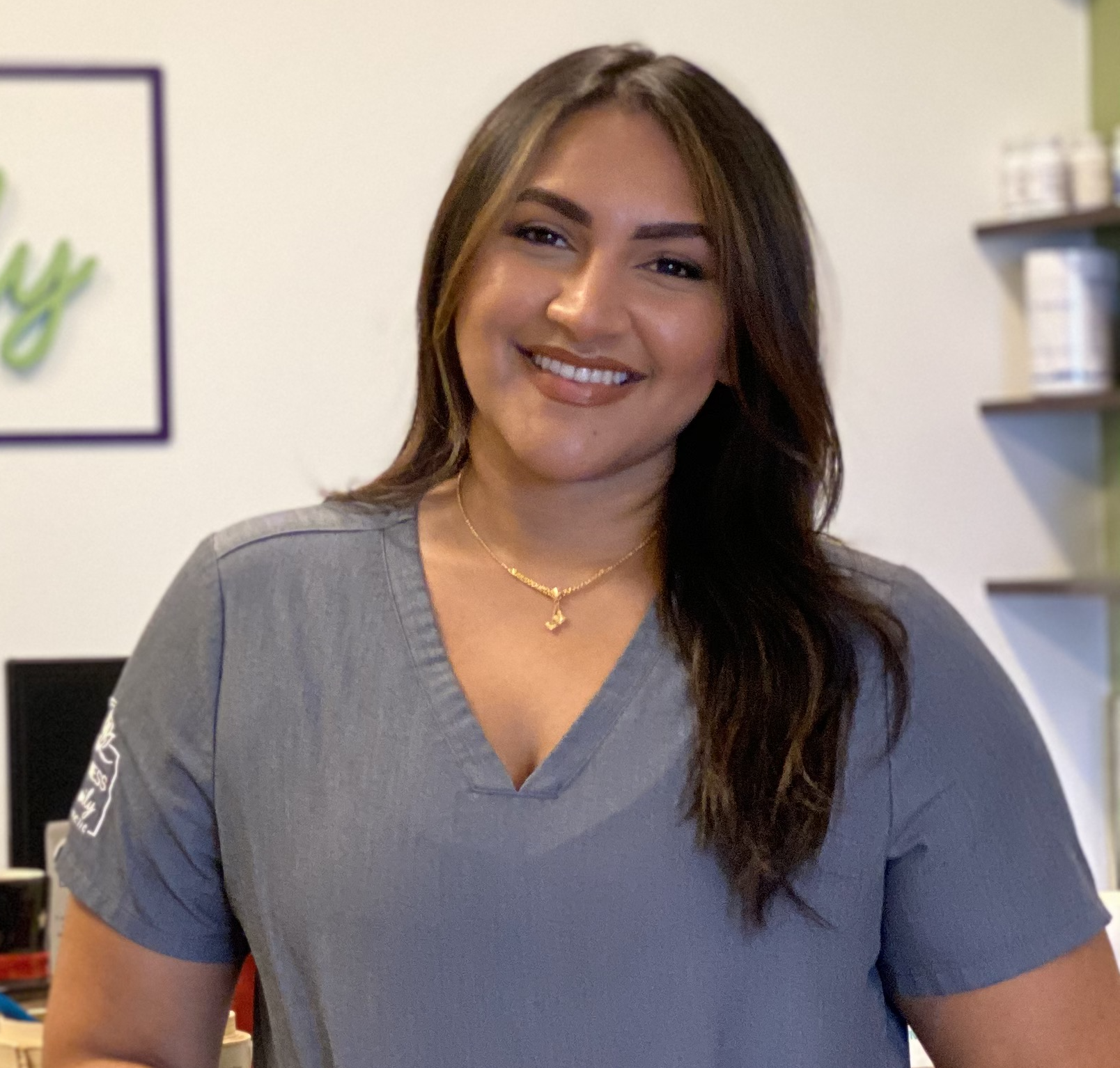 ---
---
Stephanie Dias
FRONT OFFICE ADMIN & CHIROPRACTIC ASSISTANT
---
Stephanie was born in Sacramento, California and moved to Las Vegas when she was just one year old. Growing up, she has always known she wanted to be in the healthcare field and wanted to serve the community. She had graduated from UNLV with a Bachelors of Science degree in Kinesiology in December of 2019.  
During her last semester of college, she had interned here at Q Wellness and began as a note-keeper in which she found her inspiration for a career in Chiropractic.
Learn more...
---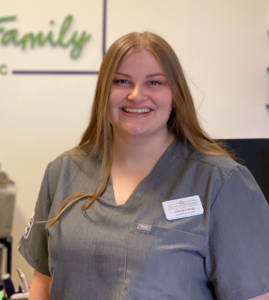 ---
---
Olivia Long
---
Olivia was born in Walnut Creek, California, and used to live in Stockton, California. She and her family moved to Las Vegas when she was 4 years old. She has always been passionate about crafting, painting, making gifts, and has grown into the avidness of holistic health care.She graduated high school at Southwest Career and Technical Academy in the Interior Design Program in 2020.
Learn more...
---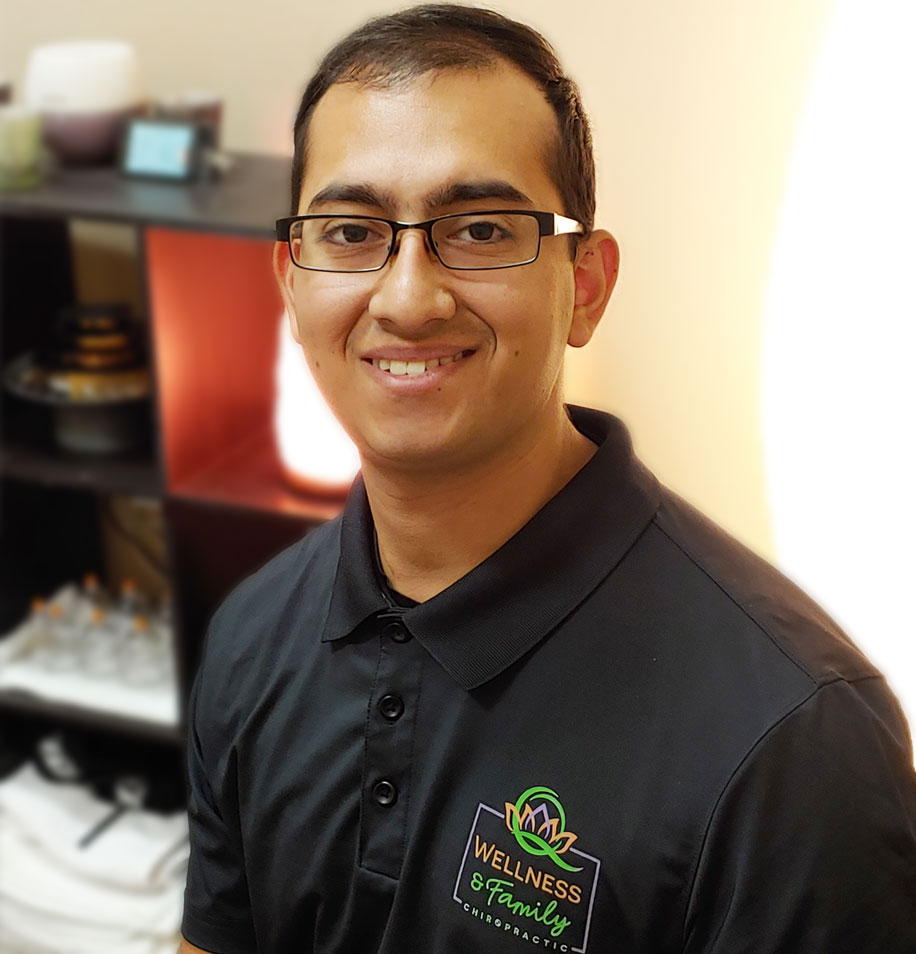 ---
---
Oscar Galvan
MEDICAL MASSAGE THERAPIST
---
Oscar understands the importance of finding the cause of the problem instead of focusing only on the site of pain or discomfort. After graduating from the Nevada School of Massage Therapy, Oscar received a certification in Medical Massage and studied Orthopedic Massage for the neck, back, upper and lower extremities. Since then, in addition to general body aches and stiffness, he has also helped people that experience headaches, migraines, sciatica, carpal tunnel syndrome, plantar fasciitis, and more. Learn more...
---
---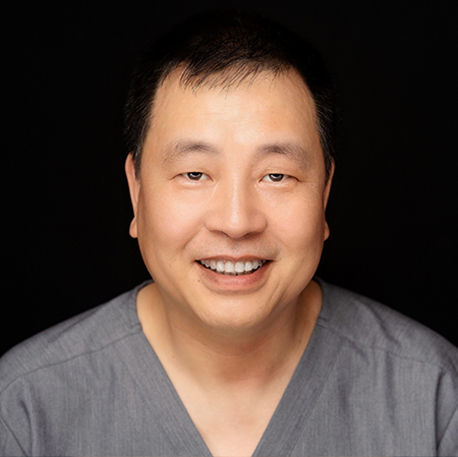 ---
---
Master Yan
MEDICAL MASSAGE THERAPIST
---
Master Yan was born and raised in Shanghai, China. He moved to the United States in 2015 to care for his mother and to be closer to his sister. While waiting for his sister to sponsor him, he decided to study Tuina. He was 39 years old when he sought out a Tuina Master in Shanghai to learn the intricate technique. His Master told him that he needed to learn and practice Tai Chi for three years before he would consider teaching this technique to Master Yan. Learn more...
---
---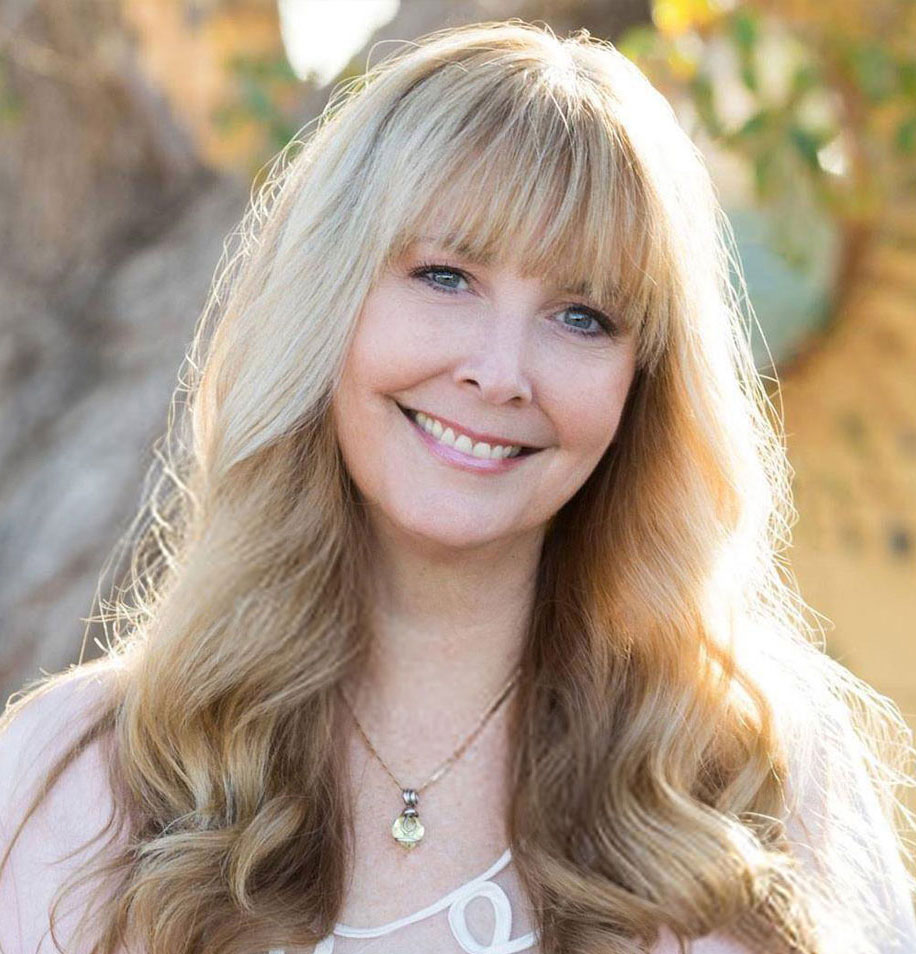 ---
---
Lisa Ulshafer
TRANSFORMATIONAL LIFE COACH
---
Lisa graduated from Michigan State University with a degree in Psychology and became certified as a Transformational Life Coach in 2006.
Lisa is one of the top life coaches in Las Vegas with over 13 years of experience working with individuals, couples, and families. She assists you in creating profound transformation by turning emotional struggle into personal strength. Learn more...
---
Take a tour of our office space.
Our office is conveniently located on Durango and I-215 (near IKEA - Las Vegas Southwest) making it very accessible. We created an inviting space that has been custom built to meet the requirement of our busy practice and allow us to provide quality service efficiently. You will find it to be a comfortable and private environment and will experience a speed of service you'll love.
---
BUILDING FRONT

FRONT DESK & WAITING ROOM

WAITING ROOM

CHIROPRACTIC ROOM

CHIROPRACTIC ROOM

CHANGING ROOMS

X-RAY ROOM

MASSAGE THERAPY ROOM

MEETING & YOGA ROOM

LIFE COACHING ROOM

DOTERRA ESSENTIAL OILS AVAILABLE AT FRONT DESK

NUTRITIONAL SUPPLEMENTS AVAILABLE AT FRONT DESK